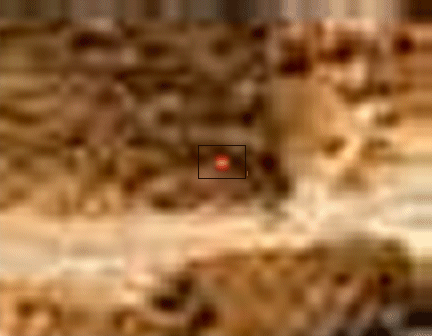 A sign from an Alien intelligence, or the TRUE creators of the scene?

As our digital photo analysis shows, there is more to this picture than meets the eye. Although too small to pick up with the human visual system, our computers were able to more closely explore the contents of the image, revealing this strangely out-of-place red object on the bottom-right corner of a rock.
What could it be? An alien device of immense power? The undiscovered secret of the Universe? Thanks again to our digitial-photo-enhancement software, we can take an even closer look...